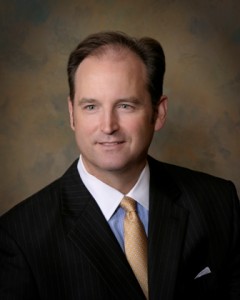 Practice Areas:Consumer Litigation.
Admitted: 1987, Florida; 1990, U.S. District Court, Middle District of Florida; 1991, Georgia; 1994, U.S. Court of Appeals, Eleventh Circuit; 1997, U.S. District Court, Southern District of Florida
Law School: University of Florida, J.D., 1987
College: U.S. Military Academy; Wake Forest University, B.A., cum laude, 1984
Member: Broward County and Federal Bar Associations; The Florida Bar (Member, Commentator Committee, 1998-1999; Chairperson, Consumer Protection Committee, 2005-2006); National Association of Consumer Advocates (Florida State Coordinator, 2004-2006).
Biography: Pi Sigma Alpha; Eta Sigma Phi; Phi Delta Phi. Member, University of Florida International Law Journal, 1986-1987. Speaker: "Implications of Bankruptcy in Divorce," Academy of Florida Trial Lawyers Annual Conferences (June 1999); "Ethics Issues in Consumer Litigation," Florida Bar Consumer Protection Committee Seminar (2003); "Auto Deficiency Litigation Issues," National Association of Consumer Advocates Auto Fraud Conference, San Diego, California (Sept. 2004); "Mediation Techniques in FPCPA Litigation," FDCPA  Fair Debt Collection Practices Act Conference, Washington DC (Feb. 2005). Instructor, Consumer Litigation, Judges Advocates Office. President, Wake Forest University Alumni Club, Jacksonville/N. Florida, 1995-1997. Member, Board of Directors: Jacksonville Jaycees, 1992-1997; Jacksonville Legal Aid Society, 1993-1997; Duval Association of Retarded Citizens, 1995-1997. Vice President, Kiwanis Club, 1994.
Born: New York, N.Y., September 30, 1963
ISLN: 902280333